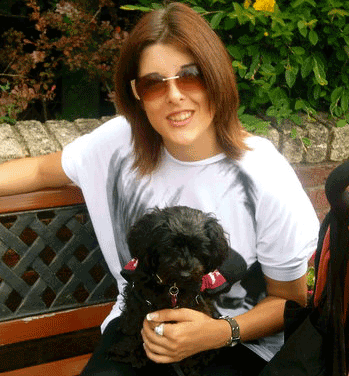 One of our experienced trainers, Emily Yates, ran a twilight training session with members of the student union at Queen Mary University of London last week. The session was attended by 16 students who are keen to volunteer in the local community. It was like a trip down memory lane for Emily as this was the university that she attended. I asked Emily what the highlight of the session was. She explained that for her it was seeing the positive transformation of people's perception of disability throughout the session. This got me thinking about what perception do we actually want to foster?
It's much easier for me to think about what we don't want to promote than what we do. Personal stories and experiences are an essential part of our training sessions but we certainly don't want our trainers to be seen as inspirational just because they are disabled. I always feel a real sense of discomfort when I see what is known as inspirational porn – a phrase coined by the late Stella Young.
You know the type of thing, the 'if we can do it then so can you' philosophy. That being said, some of our trainers are inspirational! Emily is still in her early twenties and is a accessibility consultant, travel writer, blogger and presenter. She's a go getter and I am full of admiration for her. Therein lies the difference though. I do not think of Emily as inspirational because she has a disability but because I know her as a person and am aware of what fantastic achievements she has accomplished due to her sparkling personality and bloody hard work! Emily's disability simply does not come into the equation for me in that respect. I always remember that intense feeling of discomfort at school when a French teacher said, 'if Claire can do it then so should all of you'! My parents in a roundabout way stuck up for the teacher when I went home and said that it was obviously more difficult for me as I am deaf so the teacher was right. The more I thought about it though, the more uncomfortable I became with it. Yes ok, lipreading in French and learning to speak it was really hard work, but I had a natural capacity for languages that other students simply didn't have so in my view the teacher's logic was flawed.
We also need to be careful of implying that disabled people can do everything non disabled people can. This is an easy trap to fall into. We want to encourage a positive image of disability and show that disabled people lead normal lives. It is very easy to underplay the challenges that we face and skim over the things that we can't do. I myself have been guilty of using the phrase I can do everything that you do but in a different way. When you actually look at things clearly, this is simply not the case however much it galls me. The same can be said of all disabilities. That said, we clearly must ensure that we are not seen as individuals to be pitied. I think the crux of the matter is that we wish to promote empathy and not sympathy.